As sheet metal contractor, your cutting system is integral to the success of your operation. When the quality of your finished product, and therefore efficiency on the job site, depends on the quality of your cut, you need equipment that you can depend on. With precision and accuracy on the line, you need the best plasma cutting solution with the right features to drive productivity and profits for your business. Thanks to its durable parts and superior software, the Lockformer VulcanPlus Sheet Metal Plasma Cutting System is the benchmark in plasma cutting systems.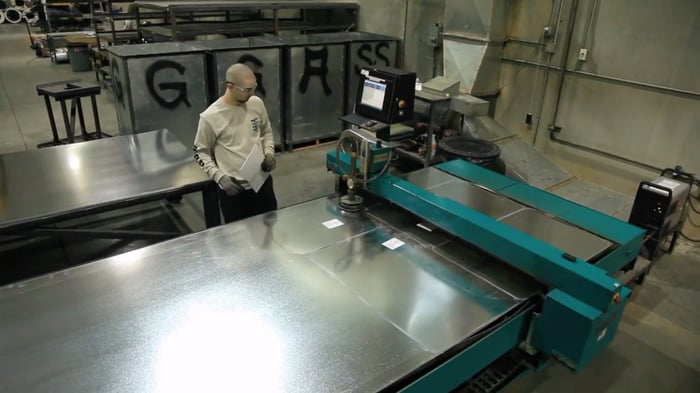 The VulcanPlus Plasma Cutting System was designed with features that make it the most accurate cutting system in the sheet metal industry. Some of the most important features include:
Up to 3000 IPM

cutting, positioning, and traversing

speeds —

the fastest in the industry

Capacity of 3/8″ and 1/2″ mild steel

Small, unitized table with less mechanical wear and tear items to replace
B&R True Machine Tool Touch Screen

Controller built for demanding industrial duty applications

Analytical data provided via Trimble Fab Shop Software
Capabilities of having a complete set of Fab Shop Software at the control itself.
Remote self diagnostics built into the control system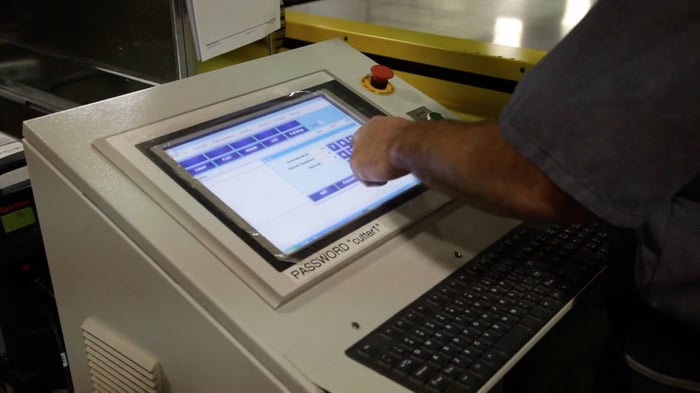 The Plasma Cutting Technology Built for Precision
The VulcanPlus Plasma Cutting System is built to last. The fixture-welded 3″ x 3″ steel tube construction ensures the frame will be as perfectly aligned years from now as it is today. The virtually indestructible plug-in components are standard and everything is protected — motors and drive systems are never exposed. With less wear and tear to service and maintain, the VulcanPlus provides the most accurate cuts for your finished product. However, not only is the system well-designed and durable, it also supports the software you need to make quality product right on the machine control. From a technological standpoint, the VulcanPlus Plasma Cutting System offers advanced and intuitive software that enables you to increase the precision of your cutting process, leading to better output and finished product for your customers.